Holy crap you guys. I have 429 followers now, not including subscribers.
429!
So it's been awhile! I hope everyone had a lovely holiday. Mine could have been better.
Am I allowed to talk about me for a minute? Right. I had a little buddy up until recently. Here he is being woken up from a nap.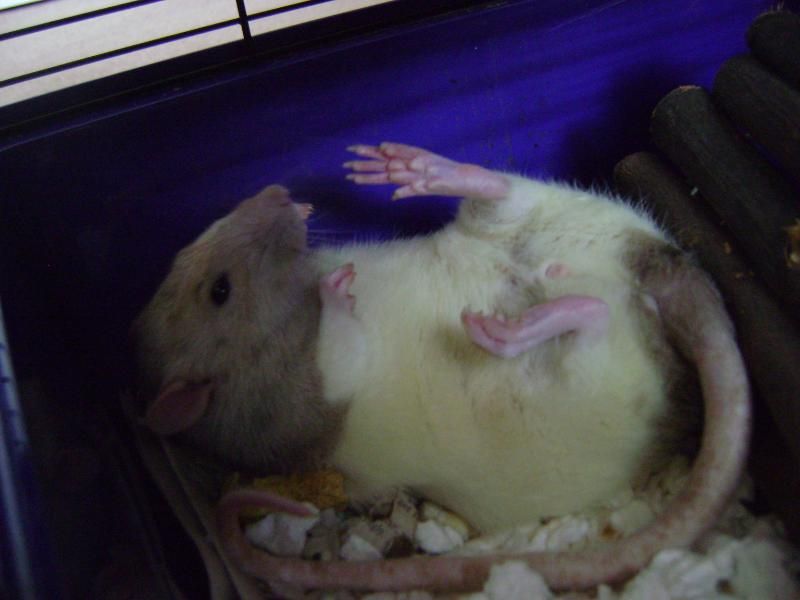 (He frequently slept
like this
.)
He was the dumbest and sweetest friend I've ever had, and he passed away in my arms early one morning at the end of October. I don't know what happened. It's been eating me up. One day he was his normal annoying self and the next day he was on his way out. I know rats don't live very long, but I really expected to get more mileage out of him.
He loved
bellykisses
,
sitting like this
, perfecting his
slug impersonation
, and
balancing
on
things
(despite having terrible balance and a permanent head tilt from an inner ear infection when he was young).
He was the best. I miss him every day.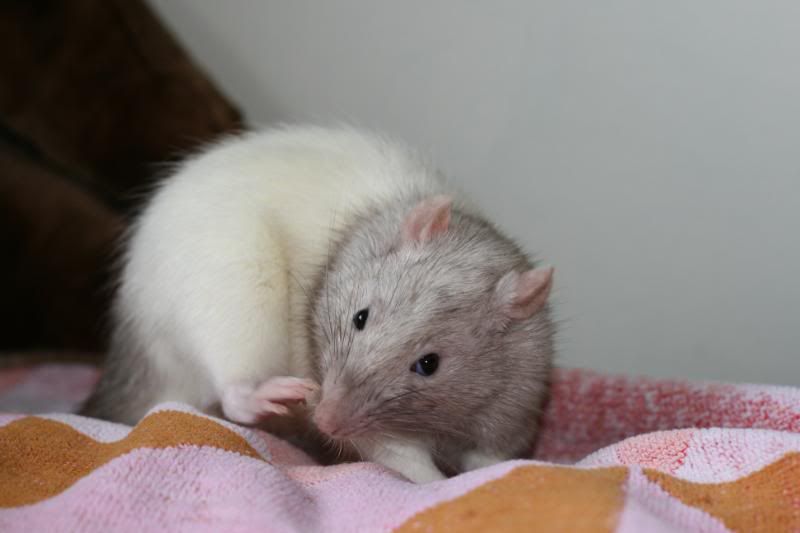 Anyway.
If you guys know me, you know that when I'm sad I tend to write whump compulsively. So, here it is. :D
Stiffen the Sinews (Summon Up the Blood)
- part one on AO3
Updates go
HERE
. This is a Bane/Blake fic that involves noncon (naturally). I meant it to be a short little thing just to work out my feels, and now it's an ongoing saga. XD
So that's what I'm up to! When I'm feeling less lazy I'm start copying StS over to my journal, but for now you can follow it on the kinkmeme.
Happy playoffs, and may the odds be ever in your team's favour! (And by your team, I mean the Patriots.)